IPTV is a Investment to Your Hotel Services
The hotel business is becoming more competitive and new technology is the solution to improve service quality. IPTV is one of the latest technologies that is increasingly popular in hotels. IPTV provides digital TV, movie, and internet services in one integrated platform, so guests can enjoy video on-demand content, room service, hotel information, and the surrounding area all in one screen. This article will discuss 5 reasons why IPTV is a wise investment to improve hotel services and provide a better experience for visitors.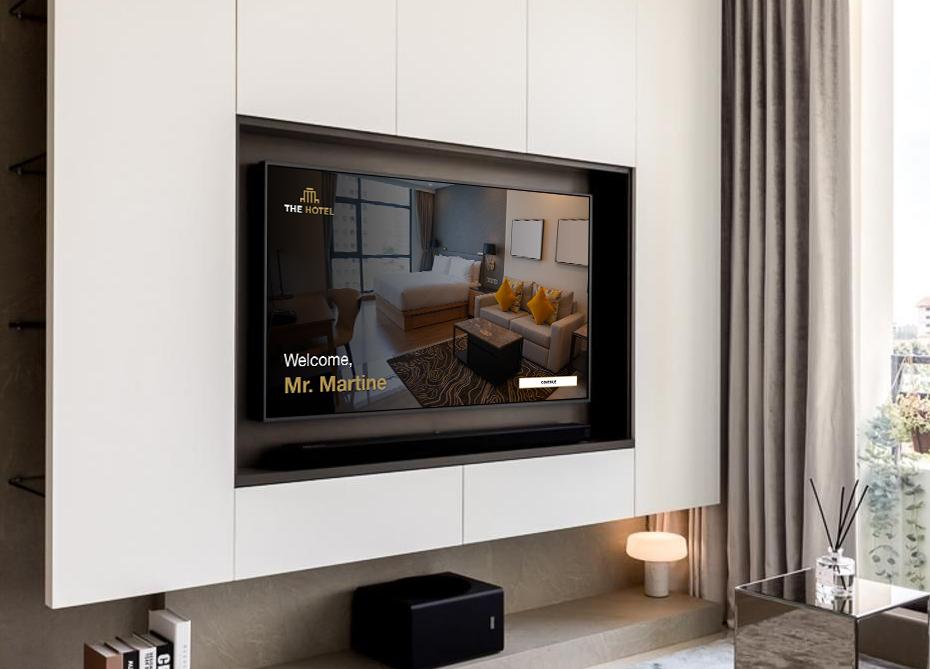 Improve your hotel services for the better
Offering Better TV Services
IPTV provides flexibility and easy access for hotel visitors to watch the TV programs they want. With IPTV, hotels can offer satellite TV, cable, and online streaming channels in one integrated platform. Visitors can easily and comfortably watch local and international TV channels, movies, and their favorite TV shows.
Enhancing Visitor Experience
With IPTV, hotels can provide a more personal and interactive experience for guests. Guests can choose the content they want from the video on-demand catalog or obtain hotel information, such as menus, schedules, tourist locations, and much more. IPTV also allows guests to check their bills, order room service, check flight schedules, and call hotel staff easily through the TV screen in their rooms.
Increasing Hotel Revenue
IPTV can also help hotels increase revenue by offering additional services and promoting unsold hotel rooms. With IPTV, hotels can offer food and beverage delivery, spa reservations, and other additional services that can increase revenue. Hotels can also display special offers and promotions on guest TV screens that can encourage guests to purchase additional services or book additional rooms.
Saving Operational Costs
Using IPTV can help hotels save operational costs because this technology reduces the need for traditional TV devices and cable installations. Hotels can also benefit from automation features on IPTV that can help optimize energy usage and reduce electricity costs.
Improving Guest Satisfaction Rates
IPTV can help hotels improve guest satisfaction rates by providing a better experience. Guests can easily and more interactively enjoy video content and hotel information, as well as order additional services more quickly. In the long run, the use of IPTV can help hotels improve their image and reputation as modern and innovative hotels.
Conclusion
IPTV is a technology that can help hotels improve service and guest experiences. By offering better TV services, enhancing visitor experiences, increasing hotel revenue, saving operational costs, and improving guest satisfaction rates, IPTV is a wise investment for hotels. In the increasingly competitive business world, the use of the latest technology is crucial.