Healthcare
Give your Hospital, the interactive TV system it deserves with a Hospital IPTV solution from APTAVIS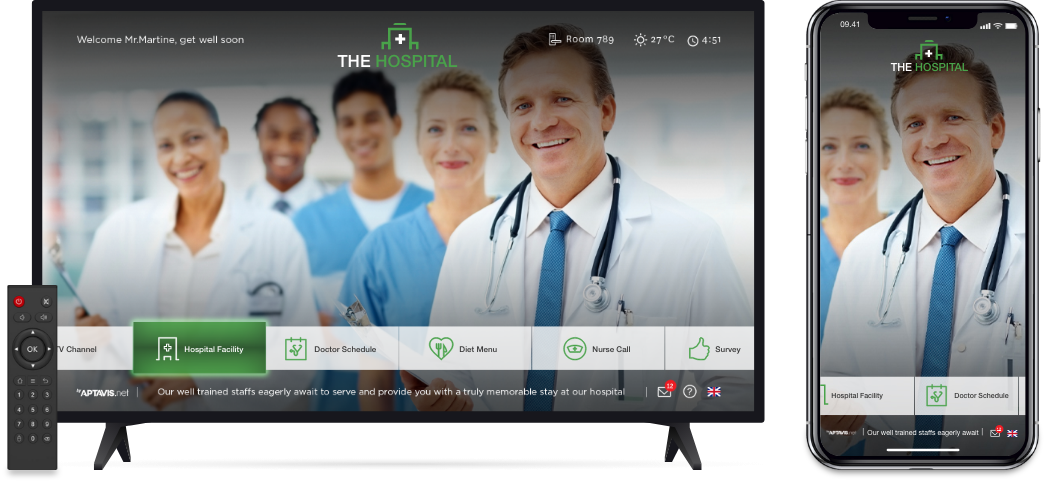 TV Channels, Video On Demand, and Movies
A digital head-end receives satellite signals and distributes programming to television sets at your hotel. With a digital head-end, you choose which channels are available. Head-ends also come in different sizes, with room for many or few channels.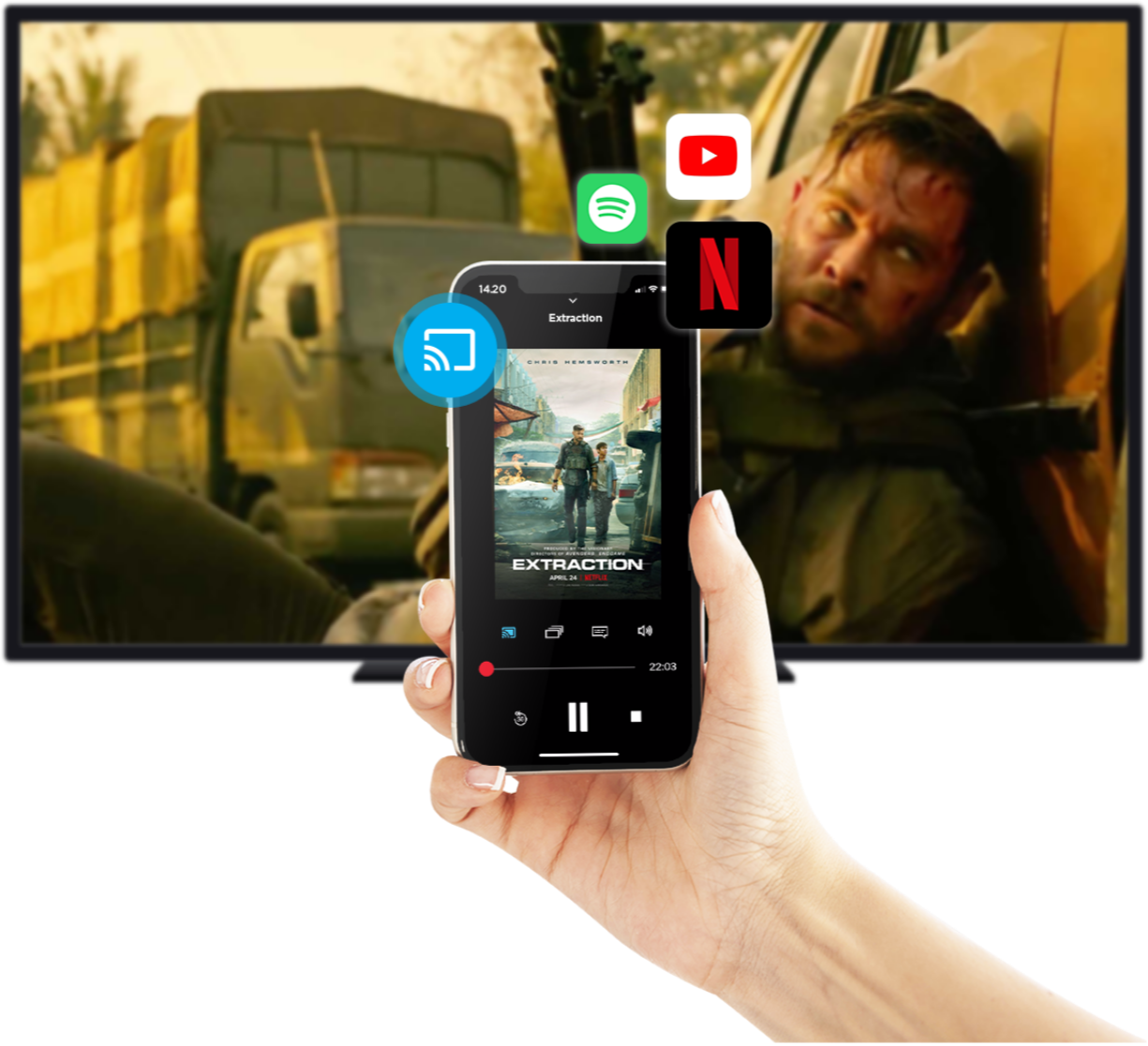 APTACast
Simply use your device to cast your favorite Movies (Netflix), Music (Spotify), Games and more to guest room TV. Chromecast works with iPhone, iPad, Mac, Android Phone, Tablet, and Windows laptop.
Powerd by Google Chromecast
IPTV Mobile
IPTV mobile allows you to use IPTV with your smartphone, without disturbing the IPTV function on the TV. So you can freely order food, etc. without having to interfere with the excitement of watching a movie on TV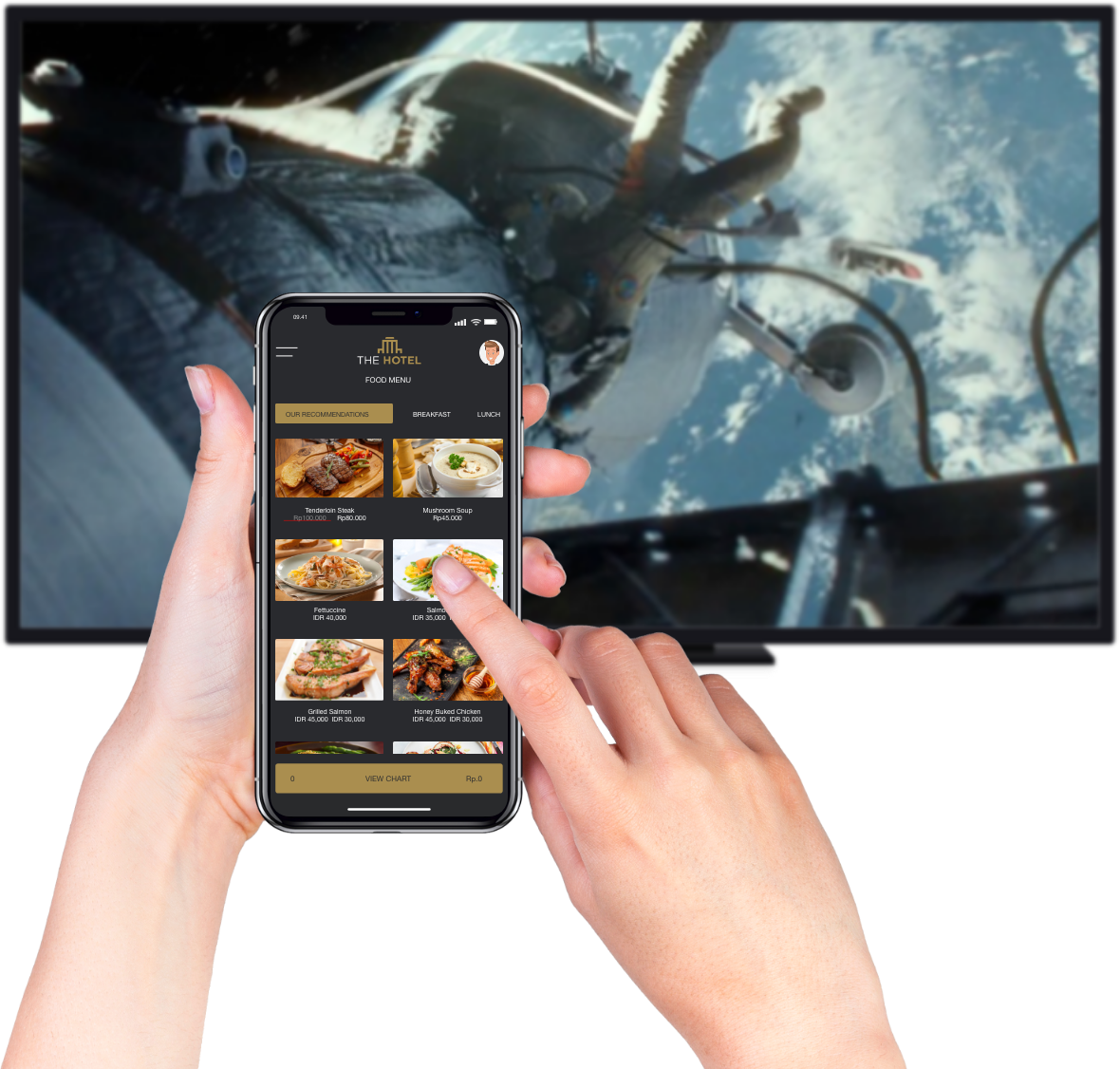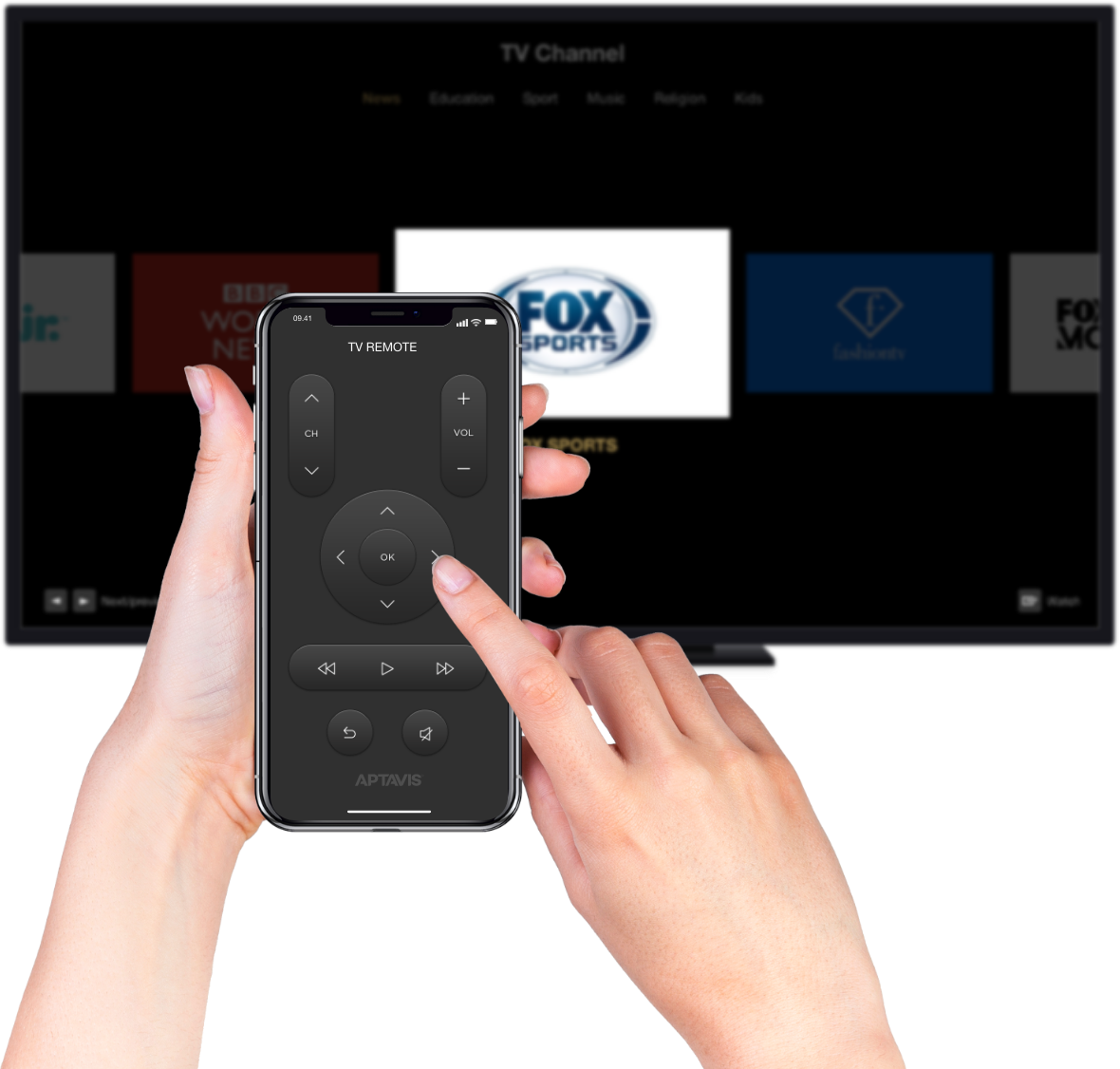 Virtual Remote
You don't need to worry if you are afraid to use the remote, because you feel less sterile. Virtual Remote allows you to switch the TV remote function to your smartphone.

Digital Signage
Easily make information and offers known to your guests using screens in public spaces. You can publish and manage the content for all the screens online using the personalised IPTV Management System (IMS) within the connection of your hotel's LAN.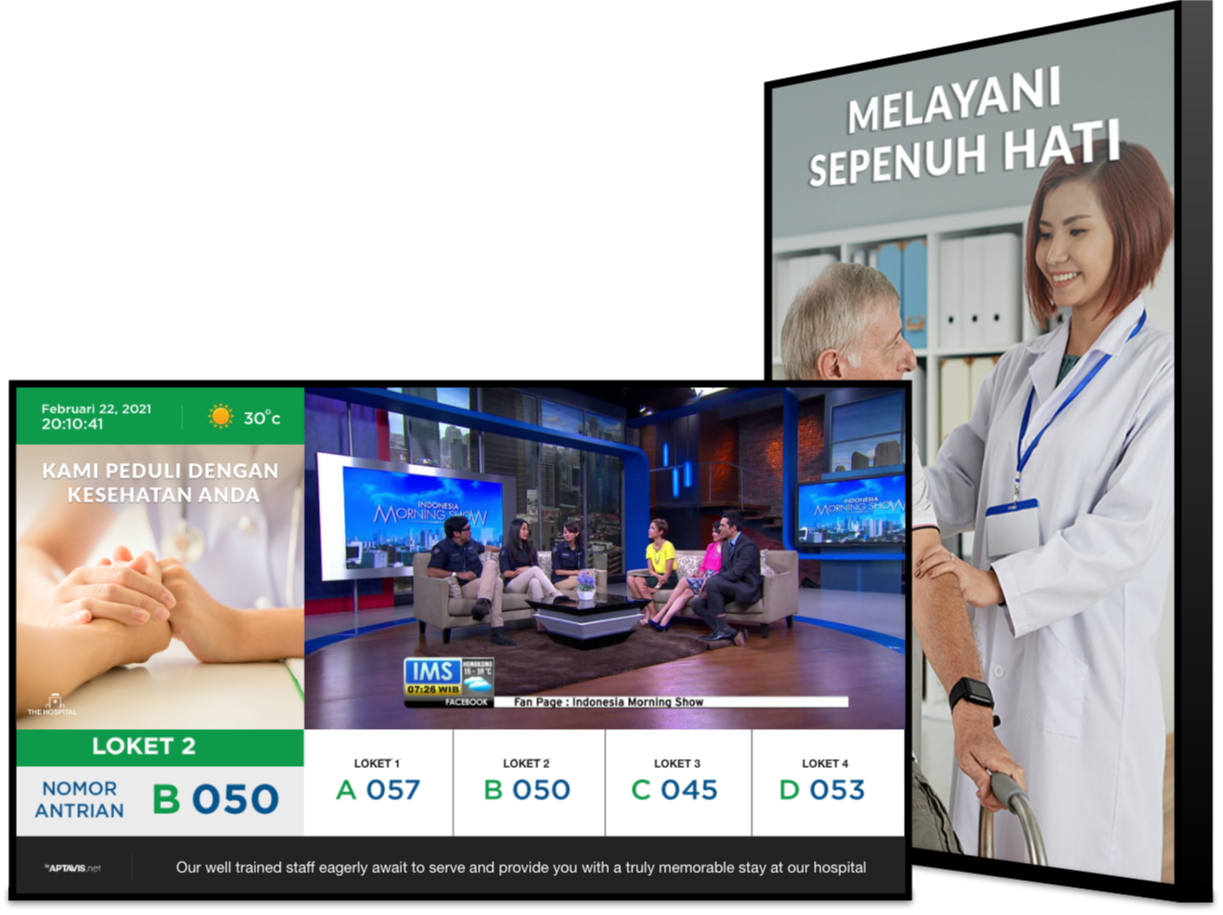 Hospital and Local Information
Provide helpful information such as directions, maps, cafeteria operating hours, visiting hours and doctor's working hours.
Care Team Profiles
Help your patients connect with their care team through their personalised profiles, photos and videos.

Digital Patient Homepage & Whiteboard
Provide your patients with quick information on their daily schedule, care information and goals for the day.

Patient on-demand Education
Start the patient education process with high-quality videos and flipcharts to improve their understanding about their conditions and risks at their own convenience.
Real-time Patient Feedback
Obtain real-time patient's feedback on their pain management, comfort and patient satisfaction to better serve their needs.

Communication & Services Integration
Allow patients to order meals and make non-clinical requests such as housekeeping, chaplain services and billing at their convenience.
Integration and Document with SIMRs Medical Recording System
Seamlessly integrate your hospital's ERP system to assign and document patients' medical history, assign patient education materials and view patient's feedback.

Virtual Library of Education Materials
Keep your patients well-informed through on-demand education videos, flipcharts and images on lifestyle changes, medications, procedures, discharge instructions and wellness.
Direct Patient Assessments
Assign post-video questionnaires, patient satisfaction surveys, and discharge / wellness assessments which are customizable according to their age, reading level and language choice.
Real-time and Comprehensive Report
Receive immediate notifications of patient survey results based on predetermined criteria. Craft reports based on patient, ward, floor or topic for easier analysis.

Directed Patient Requests for Services
Automatically assign the right staff member to attend to requests for non-medical services, such as a chaplain visit and housekeeping.
Effective Advertising
Keep your patients updated and informed about all hospital products and services by targeting the right audience.
Ready to learn more?
See how our streaming solutions can improve your guests' experiences.