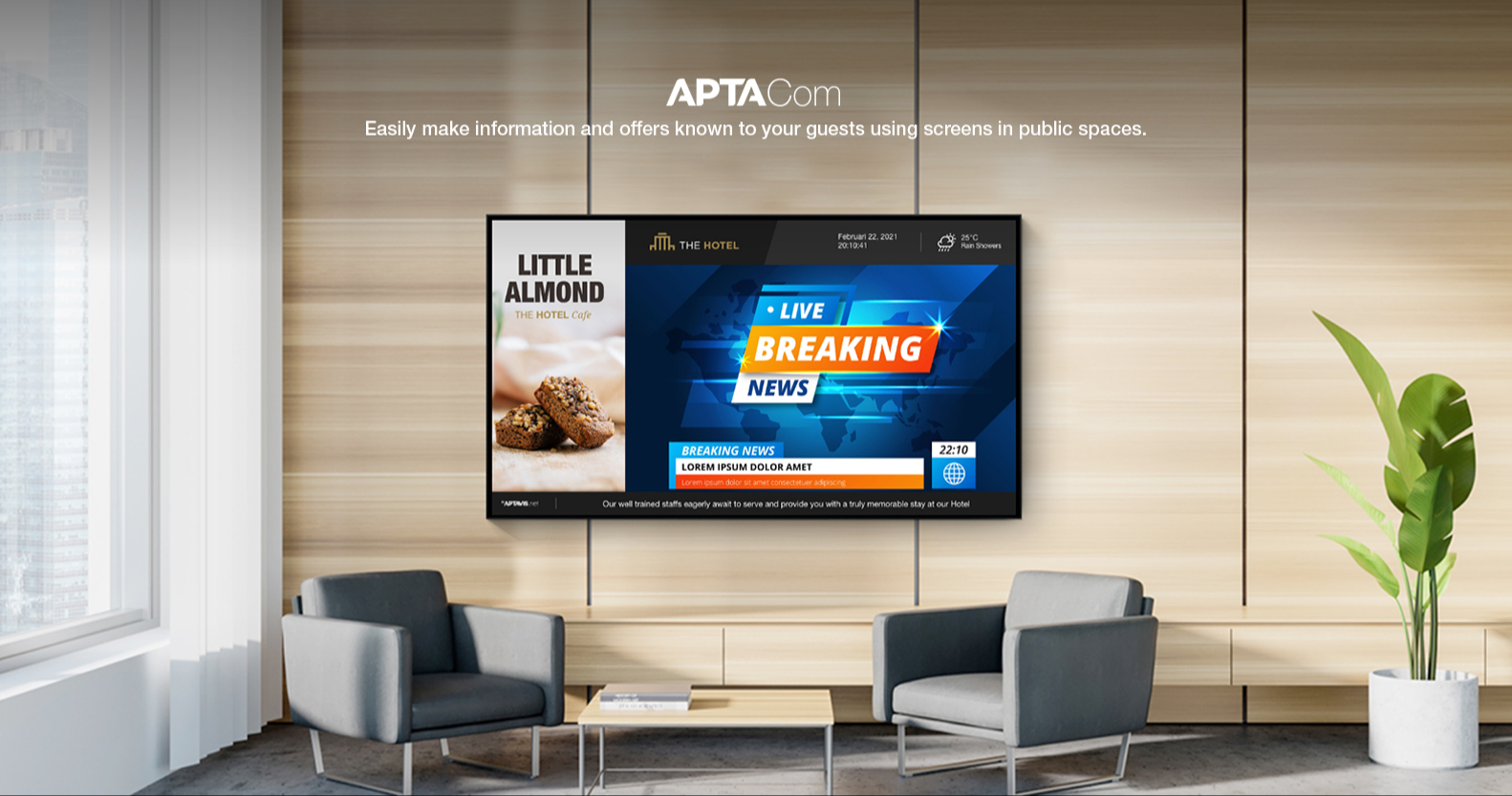 Content management in public spaces is getting easier. Information, offers, and advertisements can be updated in real time and on target. This is because content management on a personalized IPTV Management System (IMS) can be done on a mobile basis anytime and anywhere.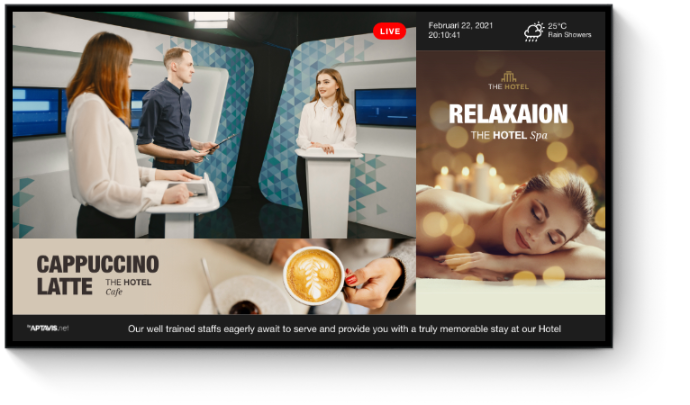 Streaming TV Channel
Streaming TV Channels can still be done via HDMI sources and Analog sources.

Offline Mode
The TV can still display image and video content even if it is not connected
to the internet.

Schedule Content
The layout of the image or video content can be adjusted.
Wireless Display System

Display distribution without the need for an HDMI cable.
Pre Roll Advertising

This feature makes it possible to insert advertisements before during
a TV Channel broadcast.
Delay Slide Content

This feature serves to set the duration of the image or video content to appear.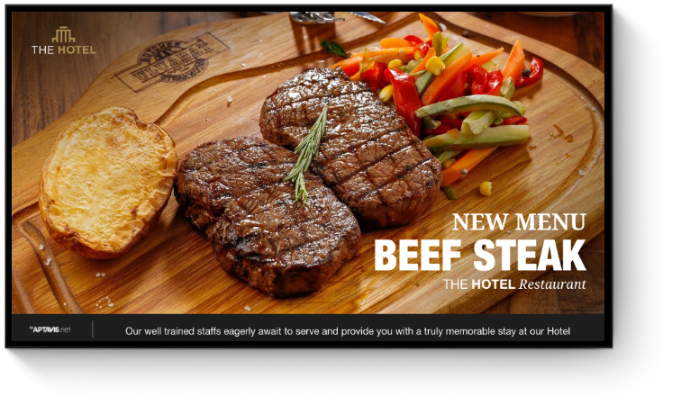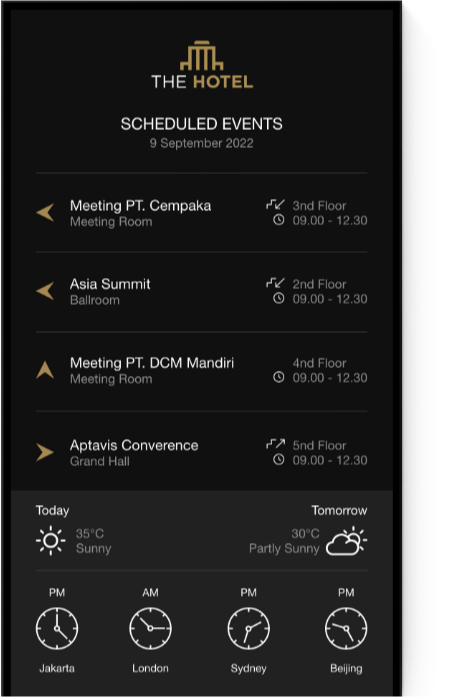 Directional Screens
Guide your guests to their destination by showing them room locations, schedules and upcoming events.

Tags Content
This feature makes it easy for you to make grouping video and image content appear simultaneously, for example by product type.

Compatible Display
Compatible Display with Android TV, Hospitality TV, Digital Signage TV, and Customer TV.

Easy Installation

To install the TV only requires an internet network.

Monitoring TV Status

You can monitor information about TV status online

Report TV

Reports on TV on or off for a specified period of time.

Report Display Content

The report is in the form of the duration of the content displayed within the specified time period.

Security TV with Unique ID

This system requires a flash drive that functions as extra storage and security. Flashdisk serves to identify TV devices that have been registered with Unique ID.


Monitoring Storage

Features that make it easy to monitor internal and external storage on the TV.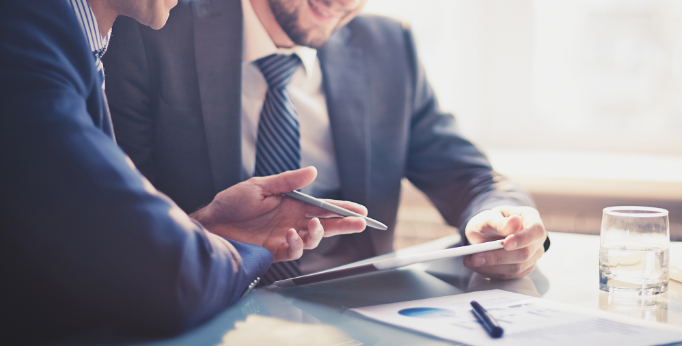 Let APTAVIS simplify the influx of technology solutions so you can achieve your core mission