Room Services

Give your guests the opportunity to order room service (room cleaning, extra pillows, extra towels, etc.)
Chat
Open channels of easy communication and efficient meaningful interaction between your guests & staff via two-way messaging.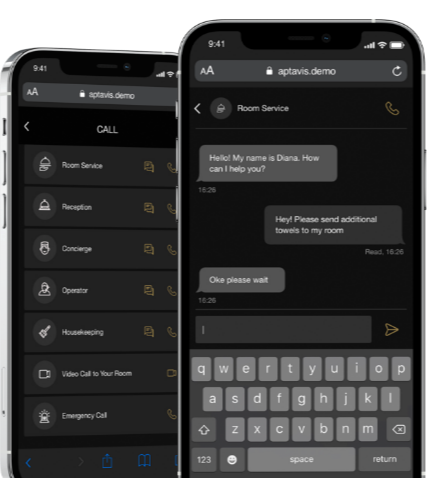 Voice Call
Two-way communication via voice call
between guests and staff.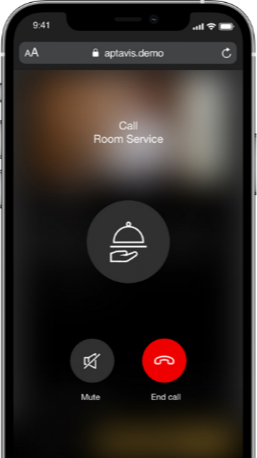 Content Personalization

Provide entertainment, services and promotions according to the needs of your guests.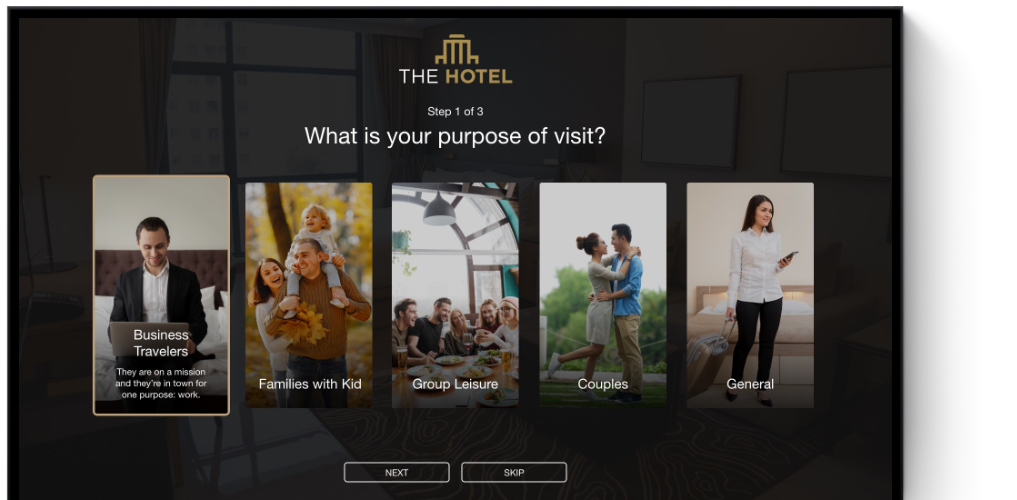 Multi Access

Your guests can also access IPTV content easily through a variety of devices. No need to download and install the application. Just scan the QR code via in-room TV or Printed & digital materials.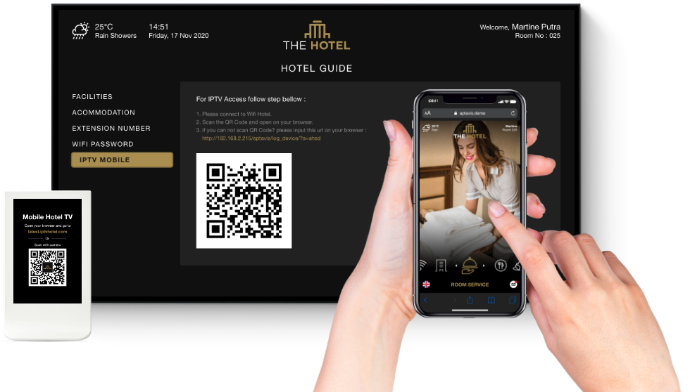 And many more other hospitality services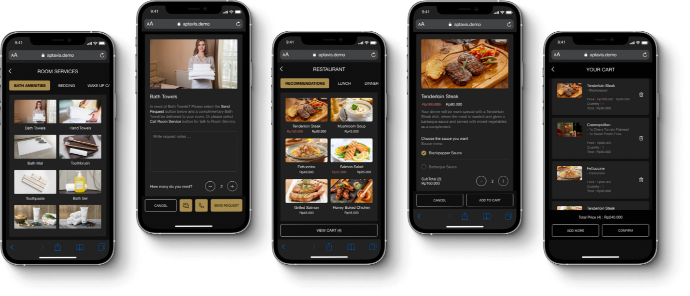 Increase in-Room Dining Sales
APTAVIS system enriches the guest dining experience and this convenience helps to rise in-room dining sales. Sumptuous room service breakfast, dinner orders or even a bottled of perfectly chilled champagne are all available to your guests via TV screen with a click of a button.

Upsell Your Services

Everything can be conveniently purchased with a click of a button. The built-in virtual shop enables you to upsell products from your souvenir shops, spa services and your special or seasonal promotions. Electronic advertising has been proven to be able to generate higher sales than that of traditionally printed advertising materials.

Visualize Your Offerings

APTAVIS system provides guests with comprehensive, up-to date and visual information which is limited only by your fantasy! You can easily make changes to the design. products, options, languages and prices in real-time without impacting your guests' use of the service.
Integration with PMS

Guests will be able to view bill feature, request wake-up call, write or receive messages and also do an express checkout.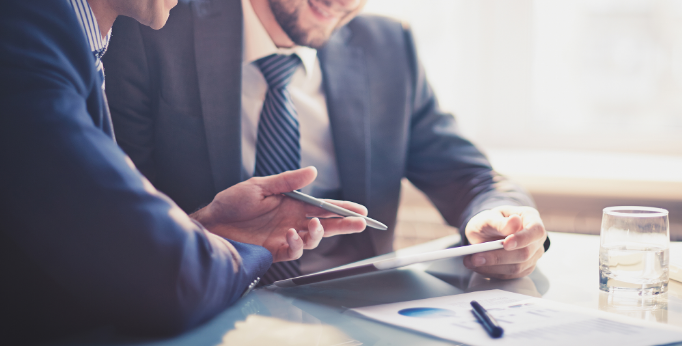 Let APTAVIS simplify the influx of technology solutions so you can achieve your core mission