Telco
Give your Corporation the interactive IPTV system it deserves with a Corporate IPTV solution from Aptavis. Give access to Video on demand courses, training, manuals and other that needs to be shared in the corporation or clients.

Why choose APTAVIS?
Give your employees or clients a new TV Experience on your premises. With APTAVIS , you can offer HD video. Whether you own small corporation or a Franchise, our Corporate IPTV Solution is a must-have to provide the best Video options to your employes and clients.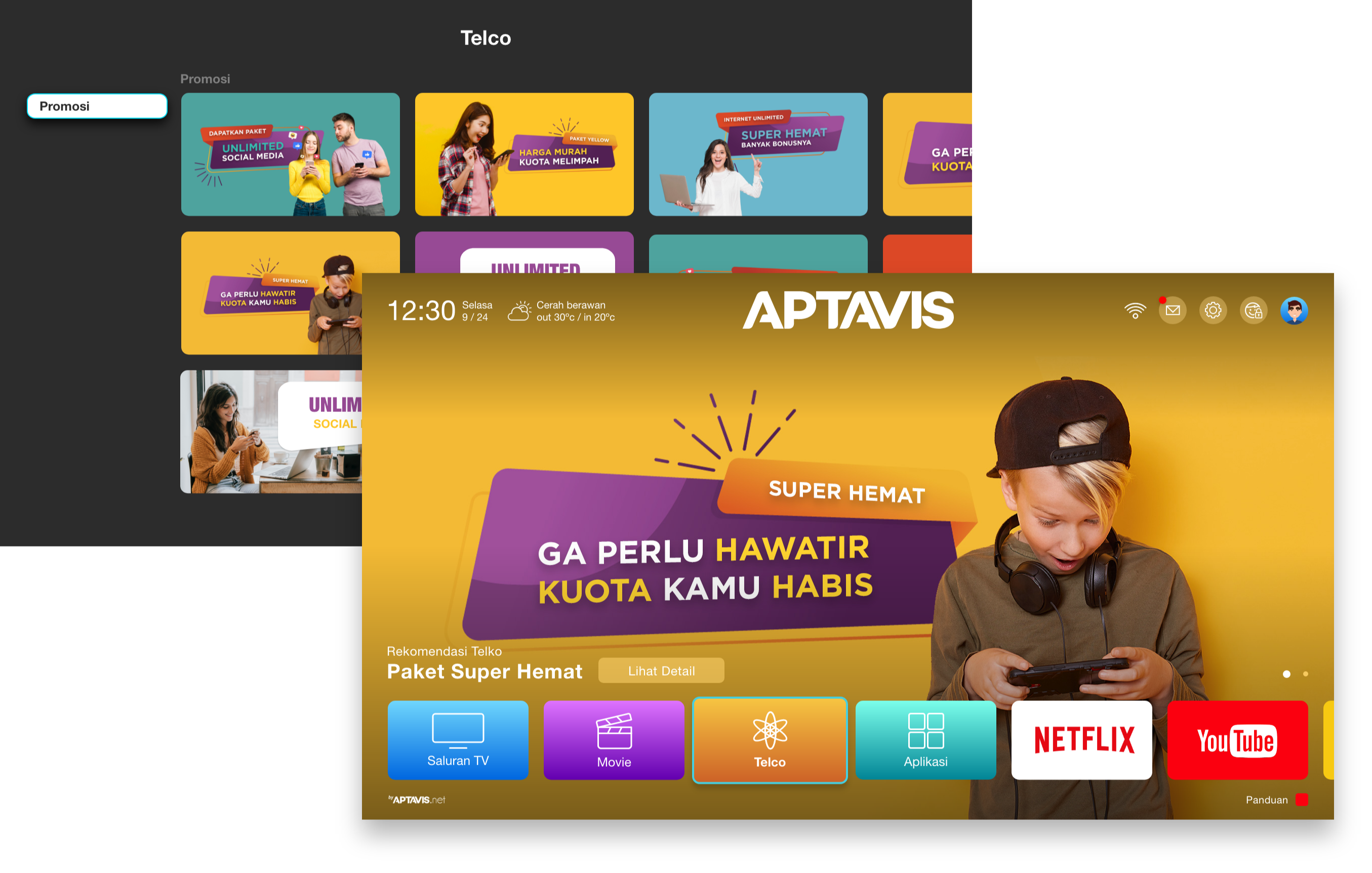 Promotion
With APTAVIS you can present various types of content or promote your company's products in front of a diverse audience. Electronic advertising has been shown to generate higher sales than traditional print advertising materials.

Cloud or On Premises Installation
Choose the option that fits your needs best.
VOD
Video on Demand available for employes or client.

Content Management
Manage content with our Media server.
Client Management
Manage clients in APTAVIS Middleware.
Subscription Management
Manage subscription for clients and employees.

Client Portal

Login for clients to order and Pay for the service.
API
Connect our APTAVIS API to your Billing and CRM system.

Ready to learn more?
See how our streaming solutions can improve your guests' experiences.