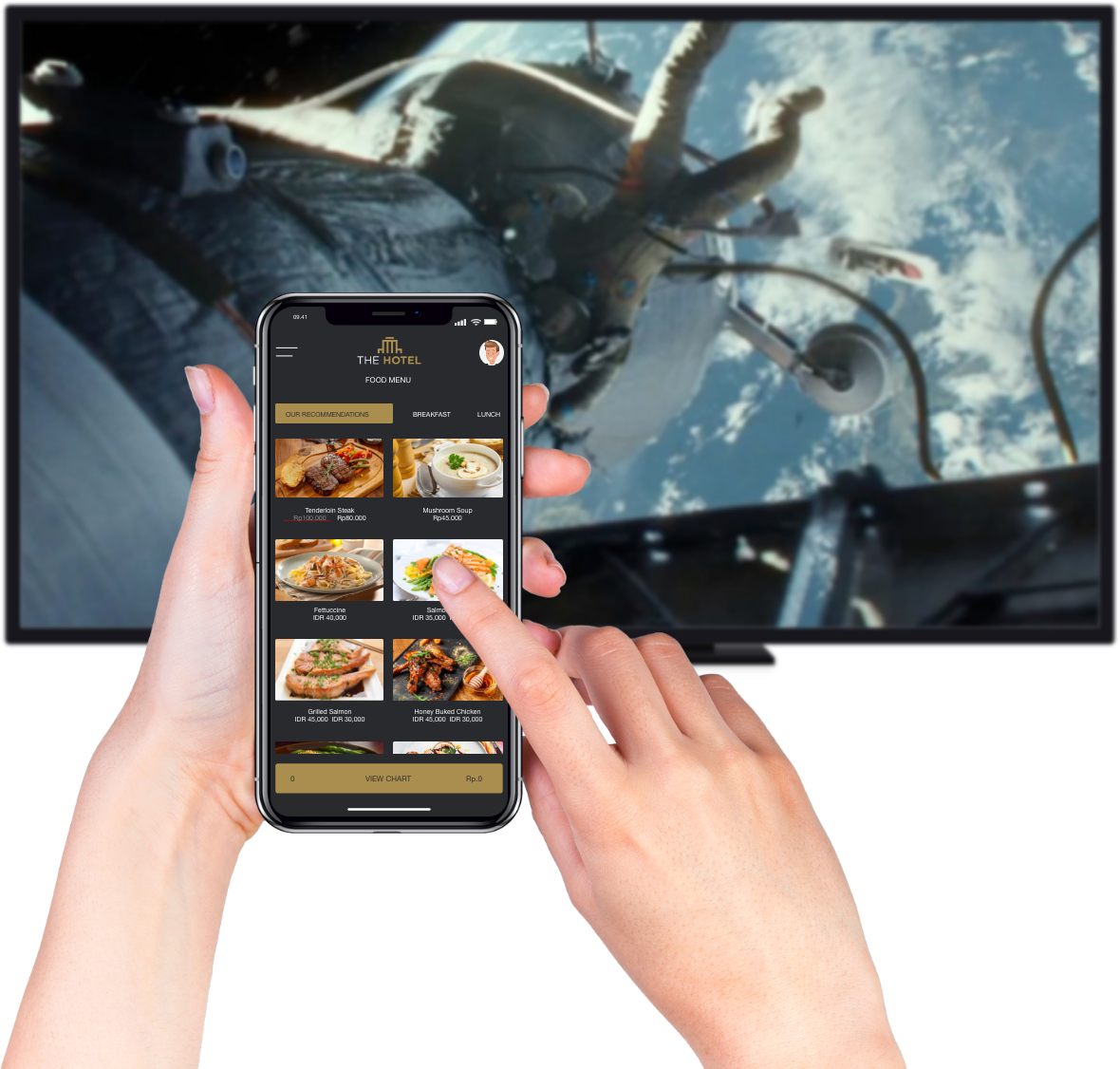 IPTV mobile allows you to use IPTV with your smartphone, without disturbing the IPTV function on the TV. So you can freely order food, etc. without having to interfere with the excitement of watching a movie on TV
iOS and Android
APTAVIS works both on smartphones with iOS and Android operating systems.
Easy installation
Guests can easily install APTAVIS Mobile by by scanning a QR code on the Hotel TV.

App-less
guest can use his own mobile phone without downloading any applications to remote the TV
Multi-lingual support
We always strive to enhance communication between you and your guests. This is where our built-in multiple language support can play a part to remove language barriers and bringing your guests closer to you.

Enhancing the
guest experience
More and more guests prefer to write a message or push the button rather than call the Front desk or Concierge service.

Ready to learn more?

See how our streaming solutions can improve your guests' experiences.