Display any types of content in any languages. The system allows you to load videos, images, and texts and to manage the information in real time from any devices and anywhere in the world.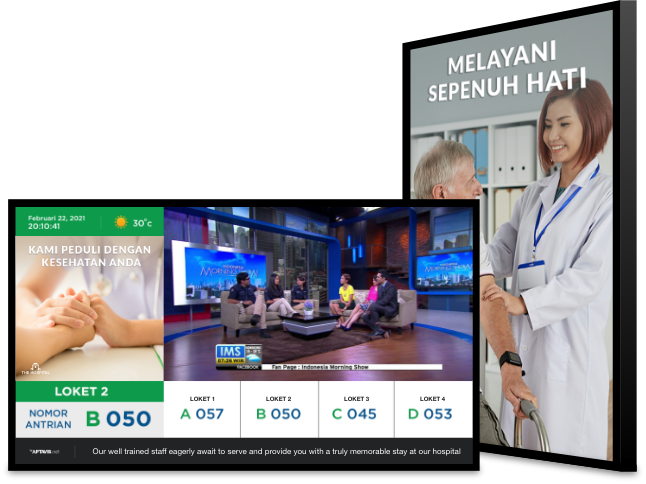 Integration
The system is integrated with IPTV Management System (IMS) which allows upcoming information and schedule to be automatically loaded such as conferences, seminars, etc.
Useful functions
Providing business meetings with information, setting display screen signs, calendar functions, presentation timing, schedule broadcast for conferences, seminars and other events.

Modern solution
Allows you to broadcast audio-visual content in real time to your guests with little prior infrastructure investment. Content input, customisation and management can be performed from anywhere.

An unlimited number of users
You can invite and grant access to your colleagues, suppliers and external partners to use the system. This will allow them to publish content on your screens independently, but rest assured, you will definitely be able to monitor the situation.

Access to the content
management system
The system allows you to upload video, images, and texts while managing this information in real time from any device.

Multi-lingual support
Content may be displayed in any major language.

Ready to learn more?

See how our streaming solutions can improve your guests' experiences.