Cafe & Resto
Give Cafe & Resto, the interactive TV system it deserves with a Cafe & Resto IPTV solution from APTAVIS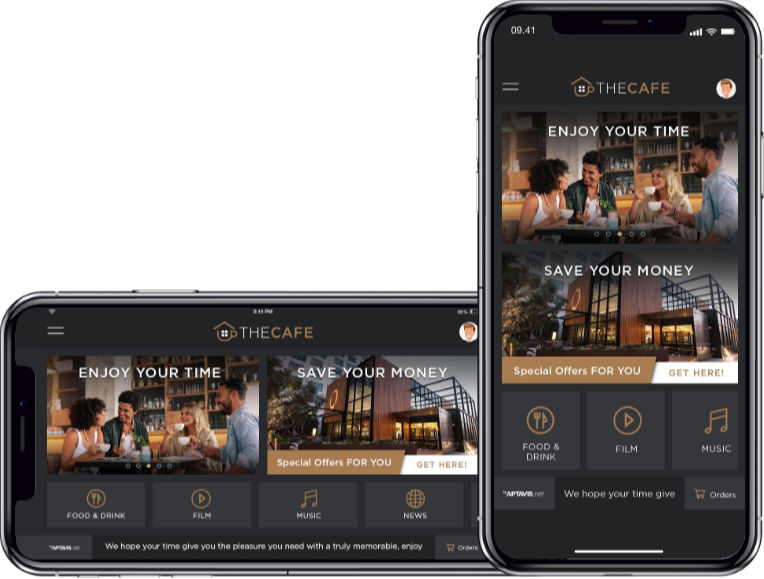 Entertainment
Get access to a wide selection of entertainment from local TV channels, music, podcasts and even movies. Enjoy endless forms of entertainment through a single platform.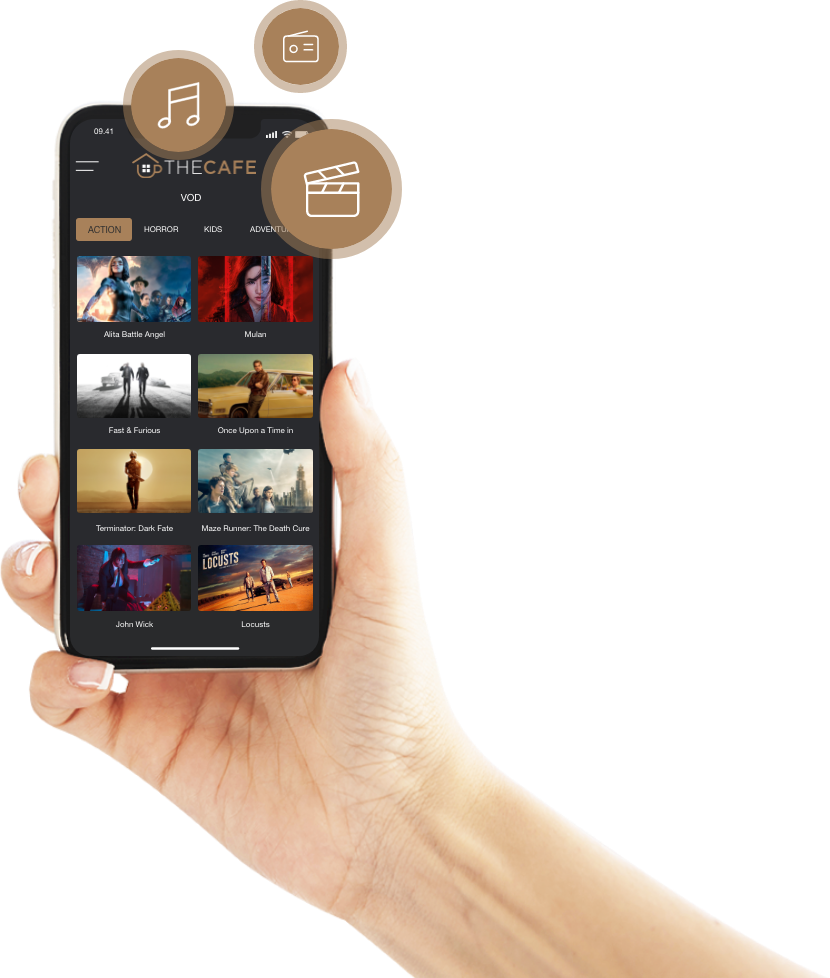 Digital Signage
Easily make information and offers known to your guests using screens in public spaces. You can publish and manage the content for all the screens online using the personalised IPTV Management System (IMS) within the connection of your hotel's LAN.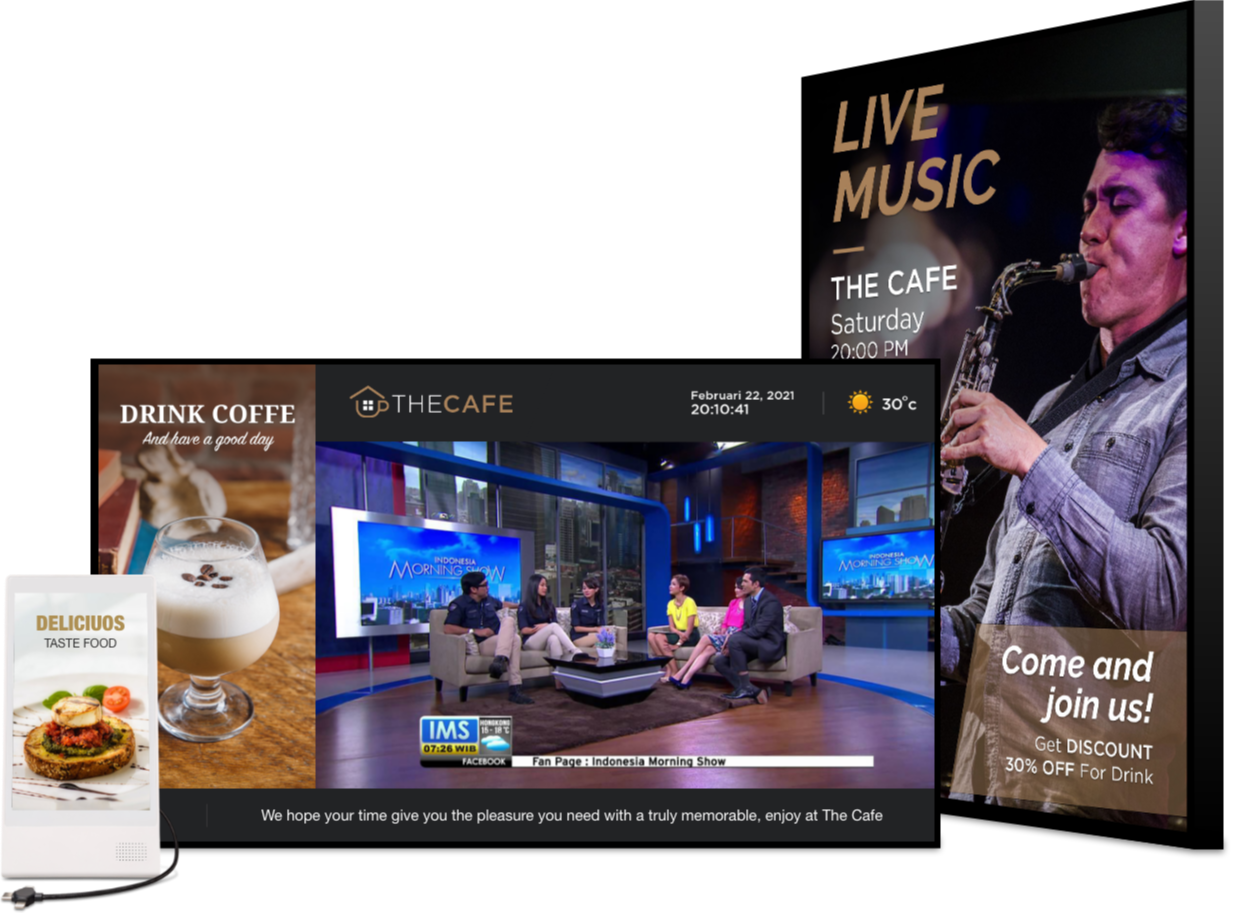 Upsell your services
Everything can be easily purchased at the click of a button. Ordering food and drinks becomes more practical and easier. Apart from that you can take advantage of your other products, facilities, events and much more. Electronic advertising has been shown to generate higher sales than traditional print advertising materials.
Visualize your offerings
APTAVIS system provides guests with comprehensive, up-to-date and visual information which is limited only by your imagination! You can easily make changes to the design, range of products, language options and prices in real-time without impacting your guests' use of the service.

Generate additional revenue
Apart from enhancing your customer service experience, the APTAVIS system provides you with the ideal opportunity to promote and raise awareness of your facilities, retail space and partner services which will generate additional revenue for your cafe & restaurant.

Saving Cost
All hardcopy information and images that would normally be printed and placed in public spaces are now digitized. Digitization ensures that the information presented is up to date, saving not only significant printing costs but also the environment.
Real-time analytics
We will help you to have a real-time visibility and understanding on what information your guests are most interested in, which services are most used and even how long your guests spend using the APTAVIS system.

Ready to learn more?
See how our streaming solutions can improve your guests' experiences.